Even decades after her passing, Princess Diana carefully curated an iconic wardrobe that remains highly sought after. One of the most famous items in her unparalleled collection is the "black sheep" jumper, which is set to be sold for the first time.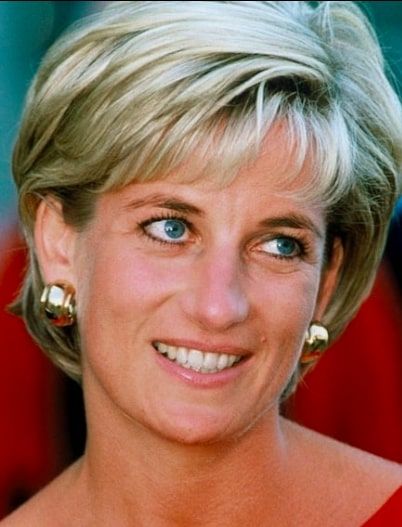 The scarlet knit jumper was designed by Sally Muir and Joanna Osborne for their knitwear label, Warm and Wonderful. It features a playful pattern of white sheep, with a solitary black sheep standing out from the rest. Lady Diana Spencer, soon to become Princess Diana, wore this jumper in June 1981 while watching Prince Charles (then the Prince of Wales) play polo, just a month prior to their royal wedding.
Meaning of the black sheep jumper
Some royal observers at the time interpreted the presence of the "black sheep" as a reflection of Diana's feelings about her position within the monarchy.
This appearance thrust Muir and Osborne into the limelight. The designers recall their astonishment upon seeing Lady Diana Spencer wearing their sweater on the front page of a Sunday newspaper. Her influence was immediate, leading to a surge in sales and public awareness of their small label, for which they remain grateful.
Re-discovered
Weeks after its first public appearance on Princess Diana, Muir and Osborne received a letter from Buckingham Palace requesting a repair or replacement of the damaged jumper. The original jumper, which had been returned, went missing, but it was recently discovered in the designers' attic alongside a cotton bedspread.
In 2020, Warm and Wonderful collaborated with the brand Rowing Blazers to reissue the design of the black sheep jumper, although production of the original design ceased in 1994.
A replica of the jumper is currently on display at the V&A Museum as part of its permanent collection. Additionally, in the fourth season of Netflix's The Crown, actress Emma Corrin wore a replica of the sweater while portraying Diana. The estimated price for the jumper is expected to range from £40,000 to £70,000.
In the past, Princess Diana's jewellery such as the Attalah cross as well as iconic pieces of clothing have been put on sale.
Read More News
46 women savagely killed in Central American prison, set on fire by female gang
The photo above is from Instagram