It has been reported that Kanye West, now known as Ye is unofficially married to an employee. TMZ reported that the 45-year-old Grammy winner secretly got married to Bianca Censori, an architectural designer for Ye's fashion brand, Yeezy, during an intimate ceremony in Beverly Hills, California.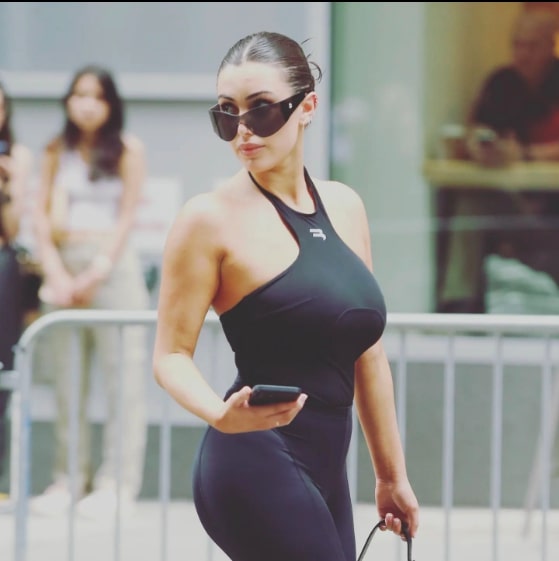 In recent weeks, the pair has been spotted getting cosy and last month Ye released Censori Overload, which appears to be a tribute to his new lover.
There is no official marriage certificate
"The Bible said I can't have any more sex 'til marriage," Ye raps in the track. It has been reported that the rapper has not filed for an official marriage certificate yet but he was photographed wearing a wedding band as he arrived at the Waldorf Astoria in Beverly Hills earlier this week.
Unconfirmed marriage with the employee
Ye and Censori have not confirmed the marriage on social media. It is not certain how long have they been seeing each other but based on LinkedIn, Censori has worked for the rapper since 2020.
Kardashian and Ye got divorced in November
The unofficial wedding come just two months after Ye finalised his divorce from reality TV star Kim Kardashian after seven years of marriage. The former couple shares four children together: North, 9; Saint, 7; Chicago, 4; and Psalm, 3.
In a vulnerable interview, Kardashian tearfully admitted that co-parenting with Ye has been a struggle after all the drama surrounding their breakup.
"Co-parenting is hard," the Skims founder said. "It's really f-ing hard."
Following their split, Kardashian was quickly linked to comedian Pete Davidson, whom she dated for nine months before they called it quits in August. Ye was notoriously jealous of the couple. He penned a diss track about the former SNL actor and sparked several scandals on social media.
Censori lives in Melbourne and Los Angeles
Censori was a student architect at DP Toscano Architects from July 2017 to June 2020 before joining Yeezy. She holds a BA and MA in architecture from the University of Melbourne.
She now splits her time between Melbourne and Los Angeles, which she spoke about in a previous interview with Vogue. 
"The pandemic was the first time in a long time a lot of Australian creatives were brought back to one place," she dished to the mag. "Melbourne felt like this melting pot of global creativity. People began to cross disciplines and collaborate in ways I hadn't experienced before."
"In Melbourne I can cultivate my creativity and L.A. is where I apply it," she added.
Previously, she started her own jewelry brand.
According to Hello Magazine, Bianca started a jewelry brand called Nylons after graduating high school. "I started playing around with mesh, then putting crystals inside the meshing, just making really simple thin chokers," she reflected in a 2016 i-D story. "I started selling those, and from there it slowly kept growing."
Kate Hudson doesn't like bras so she brings nipple covers everywhere