It is not easy being famous. You may gain fans but sometimes those fans can get overboard and end up being stalkers. Reality star Kim Kardashian recently filed a restraining order against a crazed stalker.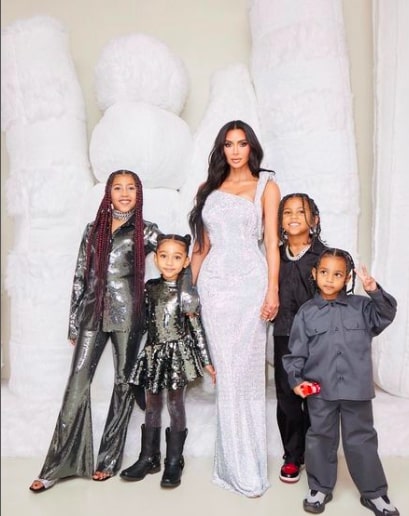 It was reported that the stalker visited the star's home several times, called Kim his 'wife' and sent her a diamond ring. He also sent her keys to a hotel room.
TMZ reported that Kardashian has been granted a temporary restraining order against 28-year-old Jomoni Victor Ziegler.
The stalker visiting her home
According to documents obtained by TMZ, it was claimed that Ziegler started making visits to Kardashian's $60 million mansion in December, only to be stopped by security.
However, that could not stop the stalker from posting explicit messages about Kardashian online and referring to her as his "wife".
Shawn Holley, the attorney to Kardashian filed documents that claimed that Kardashian received items such as a diamond ring and keys to a hotel room.
Ziegler has a criminal history
The SKIMS founder alleged that Ziegler has a criminal history including firearms and threats. She added that his invasive actions have caused emotional distress. Following this, a judge signed a temporary restraining order.
It will last until Zigler faces a hearing which is scheduled in February. This is not the first time the mother-of-four had issues with an alleged stalker.
Last month, she was granted another restraining order against a man who allegedly tried to break into her Los Angeles home three times.
Kardashian was then given a five-year protection order against Andrew Persaud who is now forbidden from contacting Kardashian or coming within 100 yards of her.
Another stalker previously
She told the court how Persaud claimed to be armed and insisted that he communicated "telepathically" with her.
Back in 2021, Kardashian got a temporary restraining order against another alleged stalker, Charles Peter Zelenoff.
According to TMZ, he "filmed videos outside the edge of her property" while the reality star claimed he was "getting increasingly frustrated about not getting inside."
Stalker Kardashian diamond ring
She expressed she was "scared" that Charles was able to find her home, because she has never shared her address.
The man also sent Kim a diamond ring, as well as Plan B.
Kardashian lives at her Calabasas mansion with her four kids – North, nine, Saint, seven, Chicago, five and Psalm, three – whom she shares with Kanye West.
Kim is now a single mother after she finalised her divorce from the rapper in November 2022.
https://theindependent.co/mike-pence-classified-shocks-senate/