It has been reported by Marca recently that singer-songwriter Marilyn Manson is facing a lawsuit for sexual abuse of a then-16-year-old girl back in 1995 in Nassau, New York. The plaintiff, known as Jane Doe to keep her anonymity alleged that the sexual assault happened in September after one of the star's concerts.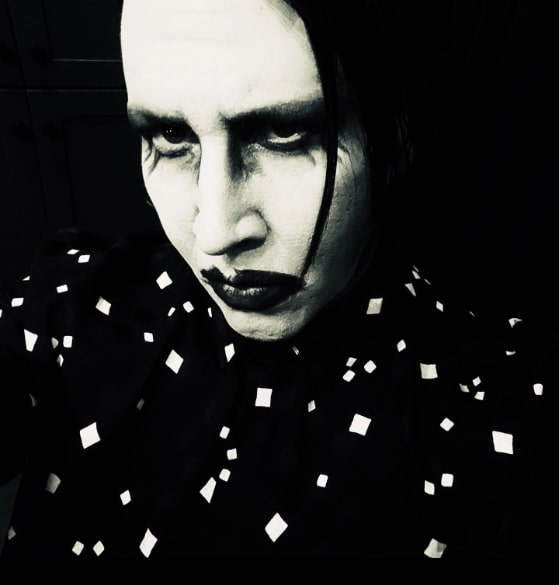 The incident happened on the bus on which the singer was travelling.
"While on the tour bus, defendant Warner engaged in various acts of criminal sexual conduct against plaintiff, who was a virgin at the time, including, but not limited to, forcible copulation and vaginal penetration," says the complaint, which is replicated by the website Insider.
Marilyn Manson in touch with Doe
According to the filing, Manson, whose real name is Brian Warner, "within weeks" began calling the girl and asking her "to send explicit sexual photos of her and her friends to his fan club, Satan's Bakesale."
As reported by People, the rocker, 54, then asked for her home address and phone number claiming he wanted to send her "promotional material," the complaint alleges.
The plaintiff claimed that Manson threatened her after the incident, saying that if "she told anyone, he would kill her and her family". The lawsuit reads.
Continuous Assault
"Jane Doe was put in touch with Chris Vrenna, drummer of [Trent] Reznor's band Nine Inch Nails. Vrenna encouraged her to move to Los Angeles and they began dating.
"Vrenna had a close association with Warner and was a credited member of the production team on Marilyn Manson albums before he joined the Marilyn Manson band," the complaint states.
"Jane Doe travelled to numerous cities and states, including New York. At each event, Warner and his band brought her backstage and on the bus," it continued. "During this period, Jane Doe encountered Warner virtually every day. Warner and his associates provided drugs to Jane Doe, and Warner continued to groom, harass and sexually abuse her."
Also in 1995, Doe was invited to a concert in New Orleans where she was assaulted again. Manson kept in contact with Doe and four years later in 1999, the singer brought her on a tour where he abused her and asked her to have sex with other band members.
More Manson sexual abuse?
The lawyer of the plaintiff said that Manson and his friends gave her drugs and alcohol so that she could be like the people in his group. Manson has been accused by 15 women of sexual assault and abuse throughout his career.
Actress Evan Rachel Wood and model Ashley Morgan Smithline are among those his alleged victims.
Despite menopause and aging, Shania Twain's doing a photo shoot naked!