Pierce Brosnan and his wife, Keely Shaye-Brosnan, were reportedly burglarized at their Malibu home.
Via TMZ, the James Bond star's opulent oceanfront mansion was broken into on Monday, and the circumstances surrounding the home invasion were odd.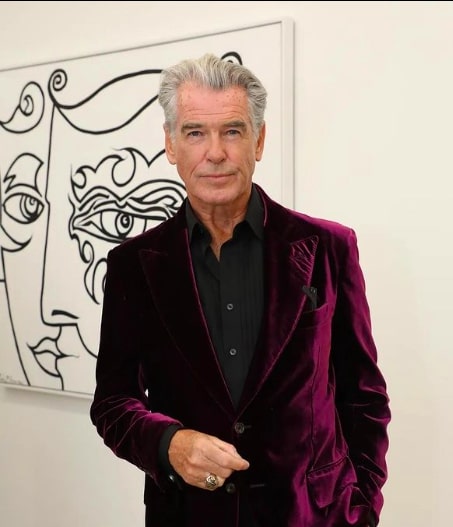 Bizarre home invasion for Pierce
The L.A. County Sheriff's department received reports of a man trespassing on both Pierce and his neighbour's properties.
Strangely, the intruder is said to have urinated and defecated in the neighboring yard before entering Pierce and Keely's home to clean up.
Law enforcement revealed that the individual accessed their laundry room to freshen himself up.
Eventually, after hiding near the beach, the man was apprehended and charged with burglary. Keely was believed to be present at the house during the incident, but the whereabouts of the Pierce remain unclear.
Pierce and Keely acquired the Malibu property in 2000, which is estimated to be worth an astonishing $100 million.
Pierce Brosnan's Luxury Malibu property
They proceeded to construct an impressive 13,000-square-foot compound known as the "Orchid House" over the course of ten years. Although the property was listed for sale last year, it is currently believed to still be owned by the couple.
The house boasts five bedrooms, fourteen bathrooms, and a remarkable 117 feet of oceanfront.
It features a spacious open deck for entertaining, a separate living and dining area with windbreaks if needed, and a stunning interior. The gourmet kitchen includes a fireplace, state-of-the-art appliances, a butler's pantry, and custom wine storage.
Well-equipped home
Additionally, there is a fireplace-equipped dining room, a living room with breathtaking views, and an upper-level master suite with his-and-her baths, dressing rooms, and two more fireplaces. A large deck provides a panoramic ocean view for Pierce and Keely to enjoy.
Read More News on The Independent News
BIG REVEAL: 3 persons behind $500K bond of George Santos
The photo above is from Instagram