After netizens question, "is Kate pregnant in 2022", It has been reported recently that Prince William and Kate Middleton are hopeful for the birth of their fourth child and intend on welcoming the baby with open arms. This piece of good news was shared by an inside source close to Us Weekly.
According to the inside source, the couple is 'grateful' for the possibility of baby number four.
They started by saying, "They're both very grateful for what they have and count themselves extremely blessed to have three beautiful, healthy children to raise."
"But if a 4th were to come along, that would be something they'd welcome with open arms."
"Kate and William are going with the flow in that regard, so this is neither a priority nor something they've ruled out. As far as their friends and family are concerned it's very much a matter of watch this space."
So to answer the question, "is Kate pregnant in 2022?" Read on to learn more
Princess Kate
Last Sunday, Princess Kate Middleton posted photos of herself putting her hands on her belly. The post left royal fans divided over her fourth pregnancy.
The mother-of-three also took to Twitter and Instagram simultaneously and shared behind-the-scenes photos from her upcoming second annual Christmas carol special, Royal Carols: Together at Christmas.
Princess Kate posted the adorable pictures with caption "#TogetherAtChristmas."
The latest stunning photos of Kate Middleton have left the royal fans speculating she is pregnant with baby number four.
Is Princess Kate pregnant?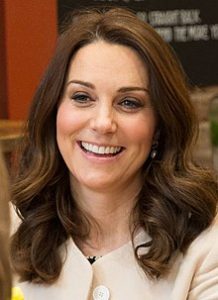 Commenting on the post, a fan dropped a question about Princess Kate, "Is she pregnant?"
Responding to it, another said, "I thought the same" with heart-eyed emoticon.
"Same i saw a picture a few days ago…. def thought she looked pregnant," said another fan.
The fourth said, "Are you assuming she has a bump? Where do you see that?? She's thin and fit!"
"That is a normal shape for a woman – especially one who is 40 years old and has had three children. She looks amazing."
One more commented, "I was thinking the same! I just read article yesterday that they are not counting out baby #4."
Related Posts