Underworld star Kate Beckinsale suffered a wardrobe malfunction 20 years ago during her first Cannes event and it was Keanu Reeves who came to her rescue. Reeves is known for his good looks, acting skills and heart of gold. His kind gesture to Beckinsale gives more reasons for everyone to love him more.
Back in 1993 when Beckinsale, 49 attended the 1993 Cannes Film Festival, something unexpected happened. Beckinsale shared her wardrobe mishap on Instagram on Monday. She shared a throwback photo of the star posing with Reeves, Denzel Washington, and Robert Sean Leonard at the premiere of Much Ado About Nothing in the Instagram post.
Reeves to the rescue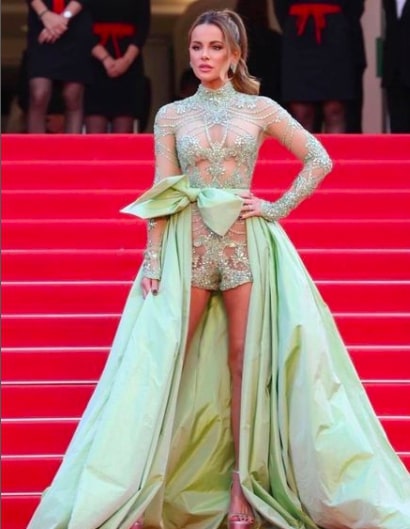 Beckinsale shared that her mother was the one who found the old photo and she addressed the difficulties she had with her costume at the time.
According to Beckinsale, she bought a bodysuit in the Sock Shop at the airport and when she got in the car to the premiere with Denzel Washington and his wife Pauletta, all the poppers in the crotch area popped themselves open and it flipped up like a roller blind.
She did not feel that it was appropriate to go delving around in her undercarriage with all of them in the back of the car, so she just quietly panicked. She then walked out onto the biggest red carpet of her life and whispered to Reeves and Robert Sean Leonard what had happened.
Saving Beckinsale from embarassment
Beckinsale remembered how the men quickly swung into action. "In this picture, I am holding the front gusset down and the two of them are holding the back gusset," the Van Helsing actress wrote. "Absolute legends who may not even have fully understood the physics of what was happening or even heard the word 'gusset' before, but both jumped in to save me no questions asked."
Read More News
The photo above is from Instagram