A woman has filed a lawsuit against Arnold Schwarzenegger, attributing a car crash from January 2022 to him and claiming it left her permanently disabled. Court documents obtained indicate Cheryl Augustine's claims that negligence on the part of Schwarzenegger and others caused the multi-car accident, resulting in her sustained injuries.
The lawsuit outlines Augustine's need for medical treatment and care from physicians, generating significant expenses that she currently cannot quantify. She also alleges an inability to work since the accident, along with property damage and additional expenses.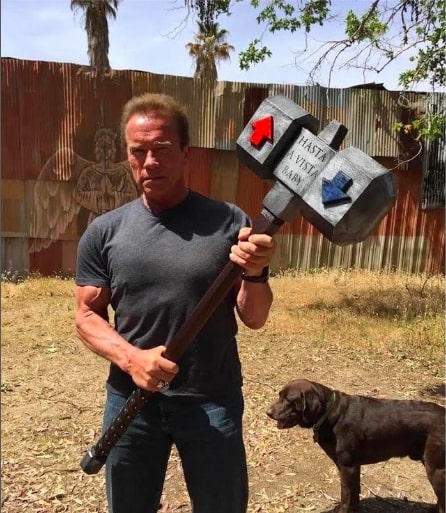 Compensation from Schwarzenegger
Augustine seeks compensation from Schwarzenegger to cover general damages, medical costs, lost earnings, and the damages to her vehicle. There has been an attempt to reach out to Schwarzenegger's representatives for comment but with no immediate response.
The incident in January 2022 involved Schwarzenegger in a multi-car crash in Brentwood, Los Angeles, where his GMC Yukon collided with a red Prius and subsequently a Porsche Cayenne. The Prius's driver was transported to the hospital after suffering a head injury. Schwarzenegger appeared uninjured and was seen conversing with authorities at the scene. He expressed concern for the injured woman and reportedly planned to check on her personally.
No alcohol or drugs involved
Authorities indicated no arrests were made, and substances like alcohol or drugs were not believed to be involved in the incident. However, a separate accident involving Schwarzenegger allegedly occurred in February 2023, where he reportedly collided with a cyclist who swerved into his lane in West Los Angeles. Police sources suggested Schwarzenegger was not at fault, as he was not travelling at high speed and had no opportunity to avoid the collision.
Simon Cowell starts new business venture while in throes of depression
Cover Photo: IG