It has been reported by Allkpop that BIGBANG's Taeyang changed his managing label from YG Entertainment to The Black Label. YG Entertainment announced on December 26 that the singer is leaving YG Entertainment and will now be promoting under The Black Label.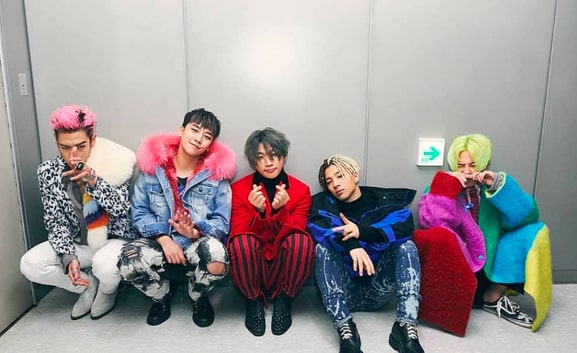 YG Entertainment wrote in its official statement, "Big Bang's Taeyang will be promoting under our associated company, The Black Label. We are excited to share the new start of Taeyang. The fact that he is a YG family and a Big Bang member doesn't change. We understand many of you are waiting for Big Bang's activities so we will cooperate to make it happen. Thank you."
In 2020, The Black Label became an independent label but YG Entertainment still owns about 30 per cent of its shares. The Black Label is currently home to Jeon So Mi and more.
The Black Label also released a statement about Taeyang's move.
"Hello. This is THEBLACKLABEL.
Artist Taeyang has joined THEBLACKLABEL.
After working together as producer and artist for a long time, Producer Teddy and artist Taeyang are taking on a fresh start at THEBLACKLABEL based on their musical trust in one another.
THEBLACKLABEL will provide our full support for Taeyang to carry out diverse musical activities more actively.
Please look forward to the musical synergy that [Taeyang] will achieve with THEBLACKLABEL.
Thank you."
Also in response to reports that G-Dragon will remain at YG Entertainment, the company commented, "We are currently under discussion with G-Dragon and Daesung regarding contract renewals and the direction of their future activities."
The Black Label is founded by Teddy, the main producer of YG in 2016. It is home to Zion.T, Jeon Somi and R.Tee.
In 2006, BIGBANG debuted as a five-member group and has since released a number of hit songs, such as "Lies," "Last Farewell," "Fantastic Baby" and "Bang Bang Bang," standing at the forefront of an Asia-wide boom of Korean pop music.

After the departure of member Seungri, the group returned as a quartet with a new single, "Still Life," in April after four years of hiatus mainly caused by members' military enlistments.