Tish Cyrus and Dominic Purcell have officially tied the knot almost five months after becoming engaged.
The wedding took place on Saturday, August 19th, in Malibu, as shown in pictures released by Just Jared. In the images, Tish Cyrus, 56, looked stunning in a long, white strapless wedding gown with a matching veil as she exchanged vows with Dominic Purcell, 53. The ceremony took place on a bed of white rose petals.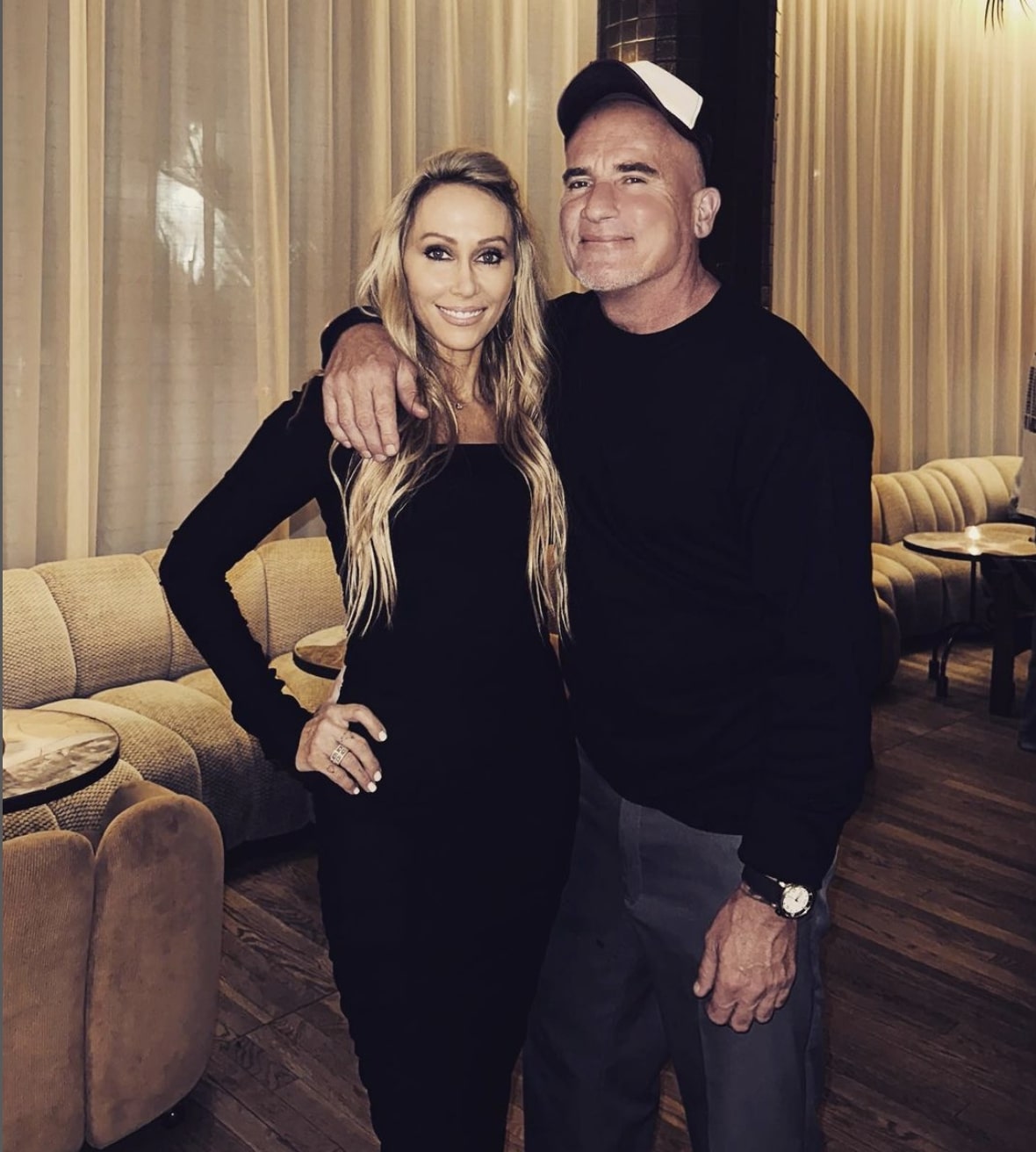 Tish's children attended the ceremony
Tish's older children, Trace Cyrus, Brandi Cyrus, and Miley Cyrus, attended the simple ceremony, as evidenced by the photographs. Pop star Miley Cyrus, 30, appeared to be the maid of honour, standing just behind her mother during the proceedings. Miley Cyrus glowed in a one-shoulder blue dress as she made her way down the aisle.
A few days before their wedding, Tish Cyrus and Purcell expressed their pride in Miley Cyrus's recent musical accomplishment. On August 17th, Tish posted on Instagram after seeing a billboard of her daughter, saying, "My girl on Sunset… @mileycyrus we're proud of you Miles…. ❤️."
Tish Cyrus engaged in April
Tish Cyrus and Purcell, who have not shared additional details about their wedding day, got engaged in April. At the time, Tish Cyrus posted a photo of her square-shaped diamond ring on Instagram with the caption, "A thousand times…. YES ❤️."
During the engagement period, their respective children were overjoyed by the news of the proposal. Miley Cyrus, in particular, was thrilled for her mother's happiness. A source told Us in May that Miley Cyrus was grateful to see her mom smiling and laughing with Purcell, as it brought her joy.
Miley is happy for her mother
The source also mentioned that Miley Cyrus wanted the best for Tish Cyrus, especially after her parents' divorce. Tish Cyrus and Billy Ray Cyrus, 61, were married from 1993 to 2022. Tish Cyrus filed for divorce in April 2022, citing "irreconcilable differences" and noting that they hadn't lived together as a couple for more than two years.
Billy Ray Cyrus has moved on since then and is now engaged to Australian singer Firerose, whom he proposed to in November 2022.
Read More News
Why do Gen Z people have a sense of entitlement than others?
The photo above is from Instagram