At his recent concert, 50 Cent, visibly frustrated, threw a damaged microphone into the crowd, resulting in a serious head injury for one fan. During his performance at the Crypto.com arena in LA, production staff repeatedly handed him malfunctioning microphones, which seemed to affect his mood, especially when he joined rapper YG on stage.
Video footage captured the moment when 50 Cent threw the microphone into the audience, though it doesn't show where it landed. Radio host Bryhana Monegain from Power 106 claimed that it struck her directly in the forehead, causing a gruesome injury. Images obtained by TMZ show that her wound was stitched up, and her forehead was wrapped in bandages.
50 Cent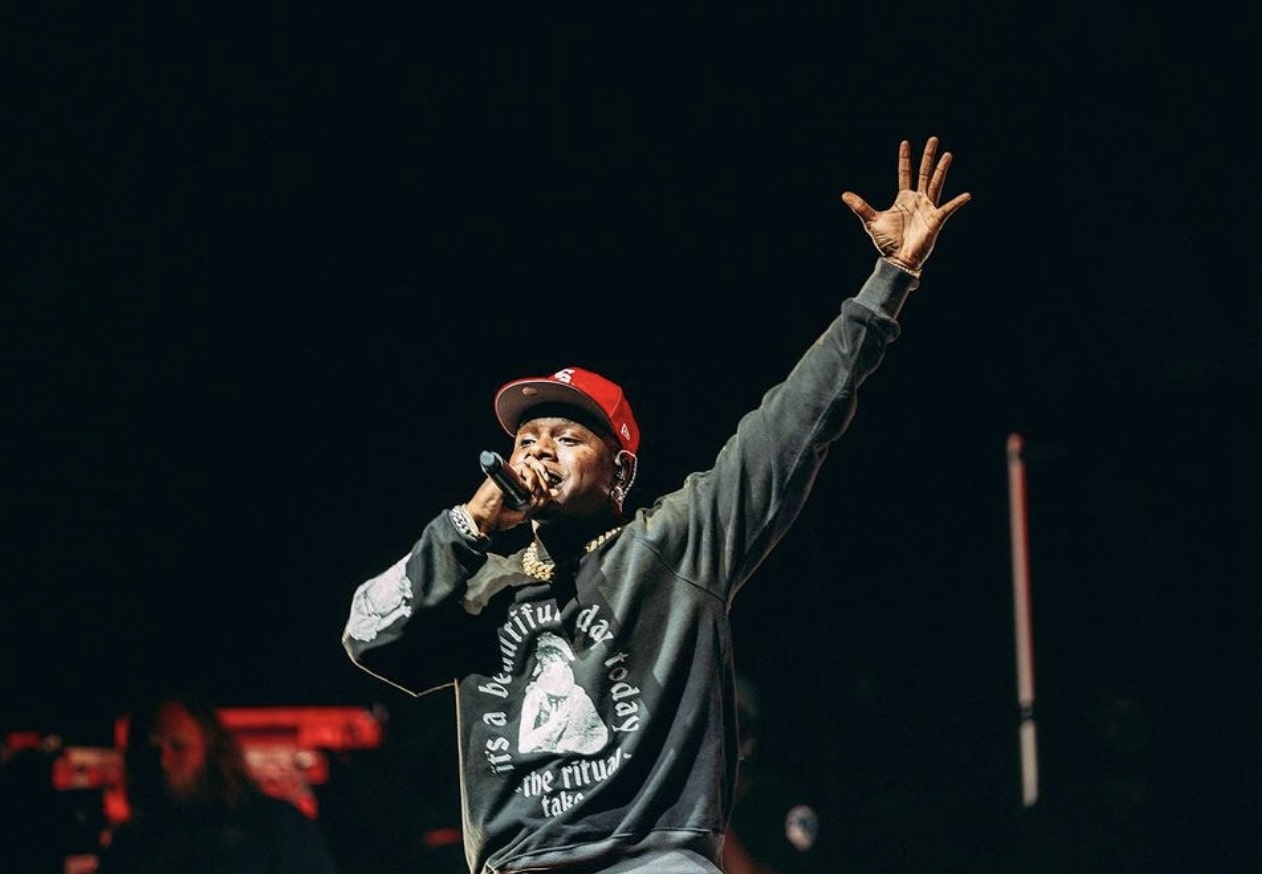 Monegain at wrong place at wrong time
Representatives for the 48-year-old "Power" actor and the radio host did not immediately respond to inquiries from Page Six. A source associated with 50 Cent told TMZ that Monegain wasn't supposed to be in the restricted section, though it's unclear how this justifies his decision to toss the microphone into the crowd.
Monegain filed a police report that same night, and 50 Cent has been identified as a suspect in a criminal battery case.
Cardi B faced similar situation
Interestingly, rapper Cardi B faced a similar situation when she threw her microphone at a fan who splashed her with a liquid during a performance in Las Vegas in July. The microphone hit another person nearby, leading to a police report, although Cardi B was eventually cleared of any wrongdoing.
Subsequently, the microphone ended up on eBay, where it was auctioned for charity. Scott Fisher, whose company provided audio support for the show and many nightclubs in Las Vegas, sold the microphone for $99,900 after being encouraged to do so. Fisher aimed to use the proceeds for a charitable cause.
Fans will have to wait and see if 50 Cent's microphone follows a similar path and ends up on an auction site.
Read More News
X, set to lift the ban on political advertising ahead of 2024 presidential election
The photo above is from Instagram