Celebrity couple Ben Affleck and Jennifer Lopez are in the news again for their seemingly tense interactions in public. Affleck, 50 is seen in a viral video opening the car door for his wife, 53, after a coffee run in LA on Tuesday. When the singer enters the car, Affleck appears to slam the car door which makes netizens question his mood.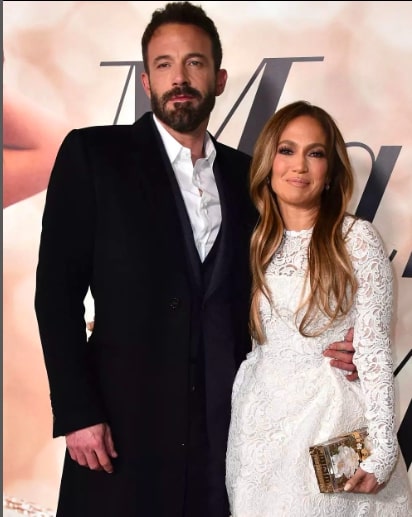 The video was re-posted from TikTok by Twitter user Josh Lekach. "You can 'have it all' and still be miserable," Lekach captioned the clip, which has been viewed over 4.6 million times and generated more than 19,000 likes.
Affleck has a 'miserable' resting face
Fans took to Twitter to comment on the viral clip, noting that he looked 'miserable.'
Another person on Twitter wrote: 'Is this the new Dunking Donuts commercial?' with someone else writing: 'He always looks like he's fed up and annoyed.
One person simply wrote, 'Dude is goin through it.'
Someone else tweeted: 'He purposefully looks away from her while she's getting in the car. They definitely fighting lol.'
Looking tense in public
The couple attended the premiere of Lopez's latest film, The Mother in LA on Wednesday. They reportedly had an intense moment at the event before kissing and smiling at each other.
At the Grammy Awards in February, Affleck and Lopez looked serious during the event.
Affleck later clarified the moment, revealing that he was joking with Lopez but then realised the camera was on them.
Meant to be
The pair tied the knot in August 2022 after rekindling their romance in 2021.
They were previously engaged in 2002 before going their separate ways two years later.
Read More News Here From The Independent News – Click Below:
Priyanka Chopra felt like a doormat in past relationships before Nick Jonas
The photo above is from an Instagram post