There is no doubt that actor Ben Affleck has a resting sad face and he knows it is highly meme-able.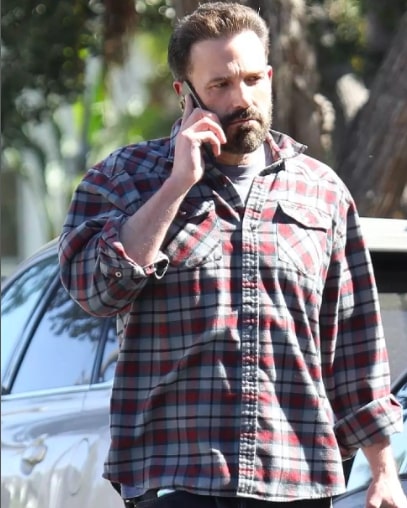 He recently appeared on Jimmy Kimmel Life to promote his latest flick, Air and he spoke about his "very unhappy-looking resting face."
"That's how God made me," he told Jimmy Kimmel. "You don't have to punish me for it."
A Misconception About Affleck
Kimmel had thanked the actor for inviting him and his wife to his Christmas party but noted, "It did seem like you weren't quite as psyched about the party as everybody else was."
"That's a common misconception about me," Affleck joked.
"I have a very unhappy-looking resting face," he went on to explain. He added, "This is me content. This is me amused," Affleck said.
Looking bored at the Grammys
Last month during the Grammys, social media users pointed out Affleck's bored expression with his wife at the event. The moment was captured on camera and sparked several memes about how it looked like he'd rather be at his favorite coffee shop, Dunkin', over the award show.
But the actor said the internet misinterpreted the viral picture and told The Hollywood Reporter that he "had a good time at the Grammys."
The image of him and his wife whispering to one another was an example of particularly bad timing, Affleck explained.
"I saw (Grammy host Trevor Noah approach) and I was like, 'Oh, God,'" he told the outlet. "They were framing us in this shot, but I didn't know they were rolling. I leaned into her and I was like, 'As soon they start rolling, I'm going to slide away from you and leave you sitting next to Trevor.' She goes, 'You better f—— not leave.' That's a husband-and-wife thing."
Meme-able expression
Elsewhere in the interview, the star admitted that he's definitely aware of the viral internet fame of "Sad Affleck."
"I've been the subject of the occasional meme." he said.
NOTE: Photo above is from Instagram