The cause of death of rapper Coolio has been revealed, five months after he passed. According to new information from coroner's officials, he died from an accidental overdose of fentanyl and other drugs.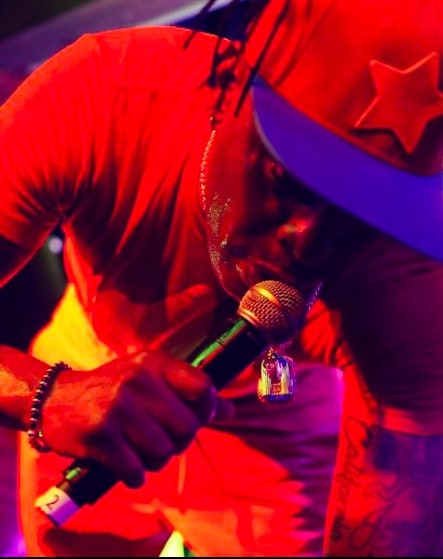 The rapper, whose real name was Artis Leon Ivey Jr., collapsed at a friend's house in Los Angeles. He was pronounced dead at the scene on September 28, 2022.
Coolio on Drugs
The Los Angeles County Medical Examiner-Coroner has ruled that his death was caused by the "effects of fentanyl, heroin, and methamphetamine," according to the office's website.
The office's report also listed cardiomyopathy, asthma, and recent use of phencyclidine, or PCP, as other significant conditions. Officials ruled that the 59-year-old rapper's death was an accident.
Born in Pennsylvania in 1963, Coolio began performing as part of the West Coast hip-hop scene after moving to Compton, California.
Debuting in the 90s
He released his debut album, It Takes a Thief, in 1994, scoring a Top Ten hit with the single Lakeside.
The rapper was best known for the 1995 hit, Gangsta's Paradise. It was the music for the hit film Dangerous Minds starring Michelle Pfeiffer. In a short matter of time the song became a hit as one of the most popular rap songsof all time, topping the Billboard Hot 100 for three weeks and ending 1995 as the No. 1 single of that year in the United States.
In 1996, "Gangsta's Paradise" was nominated for record of the year and best rap solo performance at the Grammy Awards, with Coolio winning the latter.
His talent has touched the world
"We are saddened by the loss of our dear friend and client, Coolio, who passed away this afternoon. He touched the world with the gift of his talent and will be missed profoundly," Sheila Finegan, his manager at Trinity Artists International, said in a statement to Variety. "Thank you to everyone worldwide who has listened to his music and to everyone who has been reaching out regarding his passing. Please have Coolio's loved ones in your thoughts and prayers."
Besides music, the rapper also acted and starred in series such as "The Nanny" and "Sabrina the Teenage Witch" and reality shows such as "Celebrity Big Brother." He was also passionate about food, having released his own cookbook "Cookin' With Coolio" in 2009 and competing on the Food Network series "Rachael vs. Guy: Celebrity Cook-Off," where he came in second place.
Read More News
Photo above is from Instagram