Due to carrying her daughter, Matilda, it appears that Kaley Cuoco had developed carpal tunnel syndrome in both hands.
The former "Big Bang Theory" star shared a glimpse of her hands-free workout routine on social media, which she adopted after her diagnosis.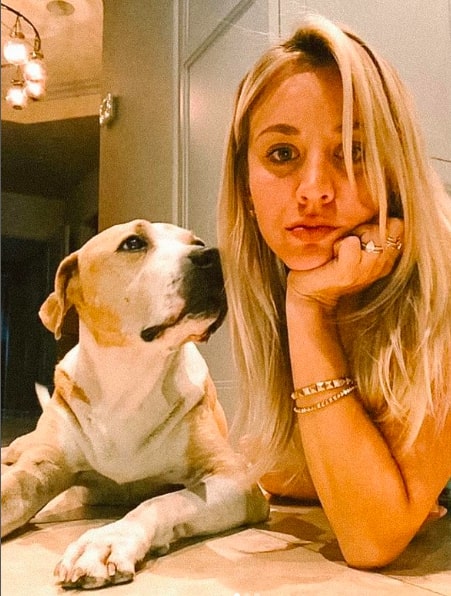 Cuoco injury caused by carrying Matilda
In a video posted on her trainer Ryan Sorenson's Instagram account, Cuoco, wearing wrist braces on both hands, explained that her injury was caused by holding her baby.
She and Sorenson demonstrated a workout routine that avoided putting weight on her hands, showcasing exercises like banded jump squats, treadmill running, and light sparring.
Working out despite injury
Despite her condition, Cuoco showcased her well-toned physique in black leggings and a white muscle tee with "HAPPY" written on it. At the conclusion of her sweat-inducing workout, she emphasized the possibility of achieving a no-hands workout and urged viewers not to make excuses.
Carpal tunnel syndrome, as described by the Mayo Clinic, results from a compressed nerve and can lead to sensations of numbness, tingling, and weakness in the hand and arm. Following her injury, Sorenson noted that he and Cuoco had been focusing on lower body and core exercises in their workouts, embracing a "no excuses" approach.
Matilda the miracle
Cuoco welcomed her daughter, Matilda, with her partner Tom Pelphrey in March. Cuoco and the "Ozark" actor began dating in April 2022, and Cuoco characterized it as love at first sight, describing the magical and perfect feeling of their meeting. Despite not originally planning for motherhood, Cuoco admitted that meeting Pelphrey changed her perspective, and they both desired to have a child together. From 2013 to 2016, Cuoco was married to tennis pro Ryan Sweeting, and from 2018 until 2022, she was married to equestrian Karl Cook.
Conservatives mad at Anne Andres, a muscular trans woman for setting new record in women's powerlifting
The photo above is from Instagram