Demi Lovato has recently ended her professional association with manager Scooter Braun, as confirmed by sources familiar with the matter. The two had collaborated since 2019.
It's emphasized that this decision was reached amicably and mutually. In fact, just the day before the news broke, Braun had posted a birthday tribute to Lovato on his Instagram story, describing her as one of the kindest souls.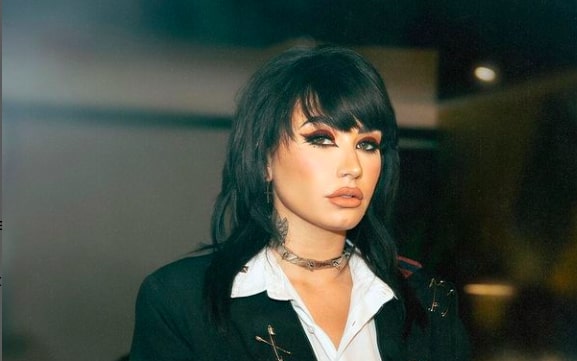 After Braun, Lovato in search of new management
Representatives for both Lovato and Braun have chosen not to comment on the situation, with Billboard initially reporting the development. It's noted that Lovato is currently in the process of searching for new management.
However, this transition comes at an inconvenient time as she's gearing up to release a new album titled "Revamped." This album will feature re-recorded rock renditions of her major hits from earlier in her career. Lovato's recent album, "Holy Fvck," which leaned heavily into rock music, achieved the No. 7 position on the Billboard 200 albums chart.
Dedicated to fans
Regarding "Revamped," Lovato expressed her intentions in a press release, explaining that she aimed to pay homage to the songs that deeply resonated with her fans and played a significant role in her musical journey. She added that working on the project had been an exciting way to channel her passion for rock music in a fresh direction.
Throughout her collaboration with Braun, Lovato released two albums: "Holy Fvck" and "Dancing with the Devil… the Art of Starting Over" in 2021, which leaned more towards pop. Lovato has been open about her struggles with mental health and substance abuse, areas in which Braun offered his support. In an Instagram post in 2019, Lovato had shared her excitement about the partnership, expressing gratitude for the opportunity to embark on a new chapter with Braun's guidance.
In good terms
Braun, in turn, had welcomed Lovato to his management fold, expressing his admiration for her as a special person and a unique talent. Last week, there were reports about Braun and his long-standing client Justin Bieber considering a separation, but these reports have been refuted by several sources speaking to Variety.
Read More News
The photo above is from Instagram