Reports have stated that Disney accidentally cast a porn star, Stefano Tomadini (also known as Dante Ferrari), in the live-action remake of "The Little Mermaid." Casting directors working on the film apparently intended to hire attractive male models to portray mermen in the movie. Stefano, a 24-year-old model, had previously appeared in adult films under the alias Dante Ferrari and his explicit videos can still be found online, albeit behind a paywall.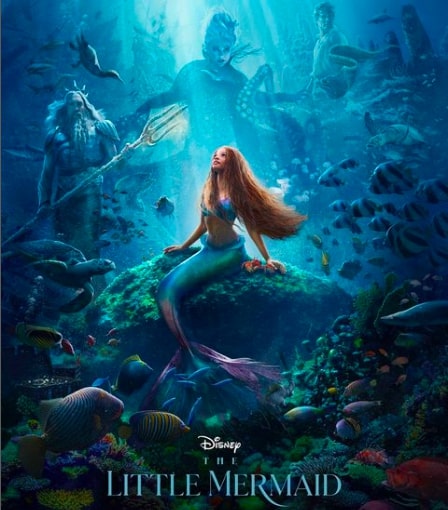 Embarassing for Disney
According to an unnamed source from The Sun newspaper, the casting team was unaware of Stefano's adult film background. Since "The Little Mermaid" is a highly anticipated film for kids, this situation is considered embarrassing for Disney.
During filming in Sardinia, Stefano shared behind-the-scenes photos on Instagram, including somewhere he tagged Disney and expressed his enjoyment of the experience. Disney declined to comment on the matter when approached by the media.
A nostalgic movie
The live-action remake of "The Little Mermaid," directed by Rob Marshall and starring Halle Bailey in the lead role, has been regarded as a classic and an obvious choice for re-imagination. Tony Chambers, head of distribution at Disney, referred to it as a beloved animated movie for many people, evoking nostalgia and offering an opportunity to pass on that love to the next generation, as reported by Variety.
The highly anticipated Hollywood blockbuster, "The Little Mermaid," was released on May 26th, and fans worldwide have been rushing to theatres to see Disney's latest adaptation. The film features Halle Bailey in the lead role of Ariel, instantly catapulting her to household name status among young fans.
Halle Bailey as Ariel 
Prior to her role in "The Little Mermaid," Halle had already gained recognition as a pop singer, forming a duo with her sister Chloe.
Following the release of promotional photos for the film, Disney's makeup artists faced criticism for their portrayal of Ursula's makeup.
Read More News
Two BLACK women BEAT and ROBBED ELDERLY people in New York subway 
The photo above is from Instagram