Dylan Sprouse's life has become even sweeter as reports suggest he tied the knot with his girlfriend of more than five years, Barbara Palvin, in Hungary. Local outlet Bors Online published photos of Barbara in a beautiful white wedding dress and veil on July 15.
It appeared that Ari Fournier, the girlfriend of Dylan's twin brother Cole Sprouse shared moments from their Hungary visit on her Instagram Stories, including their stay at the Four Seasons Hotel Budapest.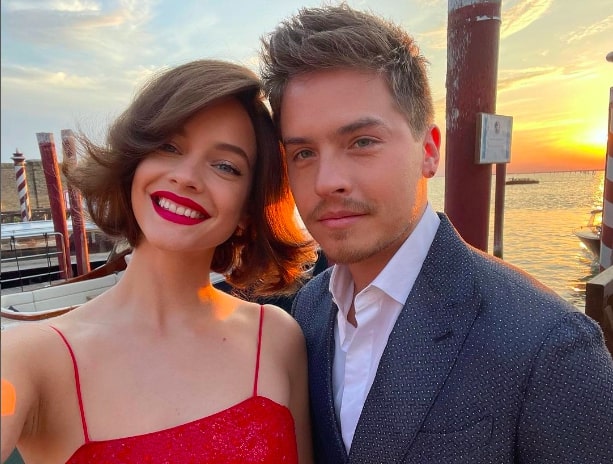 Sprouse keeping the engagement under wraps
The couple had previously announced their engagement in June and revealed that Sprouse proposed in September 2022. Barbara expressed happiness about doing things their way, and while she wasn't nervous about the wedding, the engagement was a bit stressful for her.
Choosing Hungary as their wedding location was significant for Barbara, as she wanted to showcase her culture, upbringing, and favourite places to her friends and family. Her parents would not have accepted anything less, as Hungary holds deep meaning for her.
Their love story began in 2018 when they started discussing the possibility of hanging out together in New York or China. The couple made their relationship public on Instagram in September of the same year. They also became red carpet official at a New York Fashion Week party.
The couple enjoys spending low-key time together, bonding over indoor date nights, playing video games, and watching anime while indulging in ice cream.
Barbara wanted to marry Dylan
For Barbara, she knew that Dylan was the right one when they started dating. "I mean, a man has time to prepare for the proposal — Dylan kept the ring for seven months before he asked the question — but for me, it was right then and there," she recalled. "I knew since we started dating that I want to marry him, but it's a big decision."
Read More News
The photo above is from Instagram