That is an interesting question, that is why do heartbroken Artists pen such poignant songs about their exes, at time attacking them in the process.
Usually, when one breaks up with their partner, they either move on or spend a few months crying over the failed relationship.
But, apparently, if you are a famous singer, you might want to share your heartbreak with your fans. Here are some famous heartbroken artists who use their creative outlet to pour their feelings.
Miley Cyrus
This Wrecking Ball hitmaker dated Liam Hemsworth on-and-off for a decade and was married to him in a short period of time.
The couple split up after a year of marriage. Recently, the famous artist who tops our list of heartbroken artists, released a track called Flowers which appear to be taking aim at Hemsworth.
She dropped the single hours before Hemsworth's birthday. In real life, their house was burnt down. The lyrics referred to the incident: "We were good / We were gold / Kind of dream that can't be sold. We were right / 'Til we weren't / Built a home and watched it burn."
Page Six reported that Cyrus' hotly released song present double meaning, referring to her Malibu house with Liam Hemsworth which was destroyed in a 2018 wildfire and her tragic love story.
"I didn't want to leave you / I didn't wanna lie / Started to cry but then remembered / I can buy myself flowers / Write my name in the sand / Talk to myself for hours / Say things you don't understand," she sings.
"I can take myself dancing / And I can hold my own hand / Yeah, I can love me better than you can," Cyrus continues to the melody of Bruno Mars' ballad When I Was Your Man.
Shakira
The Colombian singer also took a jab to her ex-partner, retired Spanish footballer Gerard Pique with her song and this is trending on social media. It makes it the reason why we selected her as the second among the heartbroken artists to cover in our list.
As of writing, the single BZRP Music Session #53 was listened to 34 million times in just 17 hours and generated tons of comments.
The 45-year-old Waka Waka singer went all out against her ex, 35 and his 23-year-old girlfriend, Clara Chia.
"Lots of gym work, but work your mind as well," she sings.
"You swapped a Ferrari for a (Renault) Twingo, a Rolex for a Casio," she continues.
"I wouldn't go back to you, even if you cried or begged me … I was out of your league and that's why you are with someone like you."
Just in case there were any doubts about who the song was aimed at, Shakira includes a couple of word plays using the names Pique and Clara.
The track's release was accompanied by a publicity campaign that included an airplane flying over the Argentine seaside resort Mar de Plata, dragging a banner containing a line from the song: "A she-wolf like me is not for someone like you."
More Heartbroken Artists
Taylor Swift
Undoubtedly one of the most popular female singers of this generation, Swift is also famous for dating men and writing about them after they break up. Jake Gylenhaal was involved romantically with the singer when she was 21 and he was 30. They dated for three months and after that, Swift released a song about it.
One of the lyrics on 'All Too Well' which is a massive hint at her relationship with Gyllenhaal is: "Left my scarf there at your sister's house / And you still got it in you drawer even now"
During their relationship Swift was pictured wearing a striped scarf as they walked along arm in arm, laughing together. Now she is in the long list of heartbroken artists who used her creative juices to get back at her ex.
Another lyric on the song which points towards the reason for their break up is: "And I was never good at telling jokes but the punch line goes / I'll get older but your lovers stay my age / But I'm in a new hell every time you double-cross my mind / You said if we had been closer in age maybe it would have been fine / And that made me want to die."
The lyrics clearly indicate the age gap between the two and hints it as a potential reason for their break up.
Other men who were said to be written about by Swift includes Harry Styles, John Mayer and Joe Jonas.
Katy Perry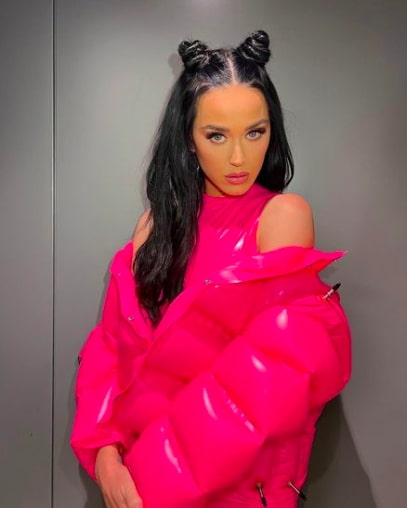 Katy Perry is also on the list of heartbroken artists. She is known to write bubblegum pop songs that are filled with positive vibes and teenage dreams. So when she released the single 'The One Who Got Away', it was different from what most fans are used to. The catchy tune is about heartbreak after the person she dated 'got away'.
It turned out that the person she was referring to was Josh Groban even though their relationship was not really publicised. In an interview, Groban was asked by Andy Cohen if he and Perry dated.
Cohen asked Groban if he and Perry dated in the past, and Groban responded, "well we did, but you know, we were both very private so we realized we were better as friends, and we've been very, very good friends to this day."
He said that the revelation that he could be the "one" in the song was shocking.
"She's the best, but I was not expecting that. That was a double-take and a spit of my coffee," Groban told Cohen.
Related Posts