Hollywood star Hilary Duff sometimes follows Gwyneth Paltrow's controversial diet. The 35-year-old appeared as a guest on Lipstick on the Rim podcast.
"Sometimes I try to — you know, Gwyneth's in trouble for saying this — but sometimes I try to just drink coffee in the morning and starve off my hunger," adding that she "wake[s] up really hungry."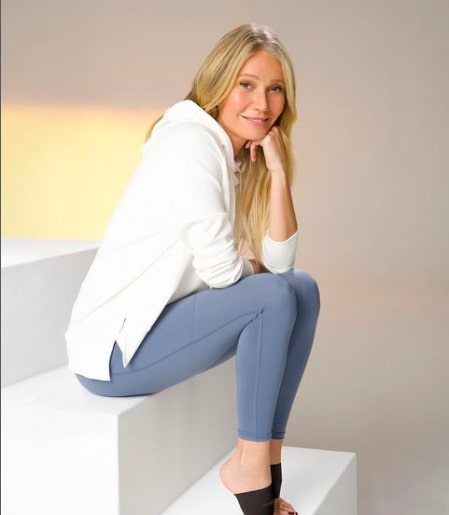 Duff and Calorie Intake
The How I Met Your Father star also said she took care of her calorie intake, especially when making her kids lunch.
Hilary Duff has revealed her love for chicken nuggets, confessing that she sometimes eats them for breakfast while packing lunches.
However, she also focuses on healthy foods, including cauliflower rounds in the air fryer topped with avocado, a fried egg, or vegan sausage. She works out with a trainer and focuses on high-intensity interval training (HIIT) workouts. Duff is a mother of three, sharing two daughters with husband Matthew Koma and a son with ex-husband Mike Comrie.
The revelation of Duff's eating habits comes amid controversy over Gwyneth Paltrow's daily routine. Dieticians criticized Paltrow's approach as resembling disordered eating habits. Paltrow later clarified that she has been working with her doctor for over two years to address chronic post-Covid inflammation. She emphasized that her podcast remarks were not meant to be advice for anyone else but rather a transparent conversation with her doctor about foods that are not inflammatory.
The comparison between the two actresses' eating habits highlights the debate over the pressure to conform to a particular diet or lifestyle. While some people advocate for extreme diets, others argue that it is essential to find balance and moderation in one's approach to food and exercise. Ultimately, everyone's body and health needs are unique, and it is crucial to seek professional advice and make choices that work best for oneself.
Hilary Duff Eating Right
Paltrow also informed critics that the foods she mentioned on the podcast are not what she eats every day, adding: "And by the way, I eat far more than bone broth and vegetables. I eat full meals, and I also have a lot of days of eating whatever I want. And eating, you know, French fries and whatever."
Read More News
Piers Morgan: It's not ILLEGAL for British Royals to be WHITE
The photo above is from Instagram