Popular actor Idris Elba discussed his thoughts on race and identity while promoting Luther: The Fallen Sun, the long-awaited movie sequel to his former television series.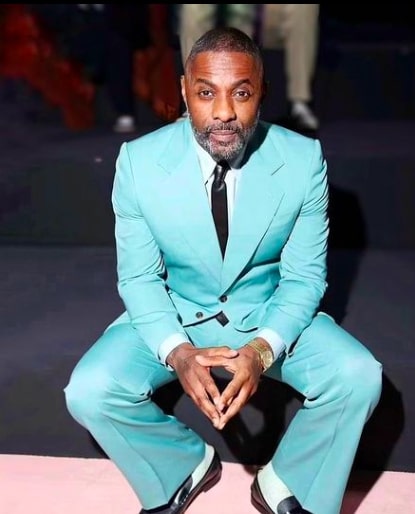 The star stopped describing himself as a 'black actor' as the label "put me in a box. "Speaking to Esquire UK in its spring issue, Elba said he came to a realisation, and resolved to do something about it, even if it was a small gesture.
Idris Elba – "It's just skin"
"We've got to grow. We've got to. Our skin is no more than that: it's just skin," he said in the interview. Acknowledging that he might be "the first to look like me to do a certain thing," he emphasised,
"And that's good, to leave as part of my legacy. So that other people, Black kids, but also White kids, growing up in the circumstances I grew up in, are able to see there was a kid who came from Canning Town who ended up doing what I do. It can be done."
Humans are obsessed with race
"As humans, we are obsessed with race. And that obsession can really hinder people's aspirations, hinder people's growth. Racism should be a topic for discussion, sure. Racism is very real. But from my perspective, it's only as powerful as you allow it to be," Elba explained.
When talking about why he chose a career in entertainment, the Losers star explained that he "didn't become an actor because I didn't see Black people doing it and I wanted to change that. I did it because I thought that's a great profession and I could do a good job at it."
He is the first Idris
"As you get up the ladder, you get asked what it's like to be the first Black to do this or that," Elba continued. "Well, it's the same as it would be if I were white. It's the first time for me. I don't want to be the first Black. I'm the first Idris."
Idris Elba has gone on to appear in several Hollywood franchises, including the Marvel Cinematic Universe, the DC Extended Universe, Fast & Furious and Star Trek. Elba has also lent his voice to several of Disney's popular animated films like Finding Dory and Zootopia.
Though he has not been knighted, Elba was made an Officer of the Order of the British Empire by Queen Elizabeth in 2016. Elba also DJs under the name "Big Driis the Londoner" and even performed at Meghan and Harry's wedding.
Recommended by Daniel Craig 
He was also once recommended by Daniel Craig to succeed him as the next James Bond. The prolific actor has earned four Emmy nominations, two Golden Globes, a Screen Actors Guild award and a Critics' Choice award, as well as the title of People Magazine's "Sexiest Man Alive" in 2018.
The original "Luther" series ran for five seasons between 2010 and 2019. Elba notched four Emmy nominations, plus two Golden Globe wins, a Screen Actors Guild award and a Critics' Choice award for the series.