Sibling rivalry happens everywhere even if you are worldwide pop icons. The Jonas brothers, Joe, Nick and Kevin share a brotherly bond but there was a time when older brother Joe felt jealous over Nick due to a recent gig Nick landed.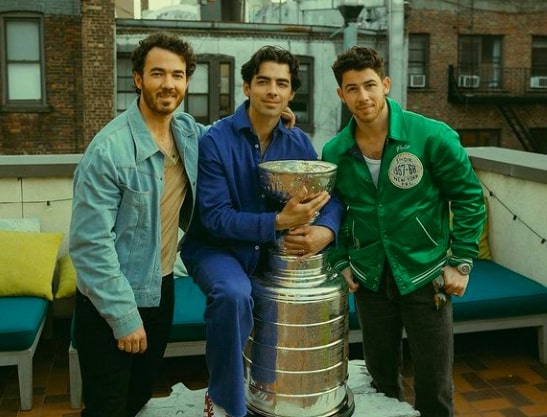 On a Monday episode, the Jonas brothers made an appearance on Armchair Expert which is hosted by Dax Shepard and Kristen Bell. The topic of conversation was about moments when they had individually felt envious of each others' successes.
Joe Jonas vs Nick
Joe Jonas admitted that he cried due to jealousy when he found out that Nick was selected as the coach of NBC's The Voice for season 18, which aired in 2020. (Nick returned as a coach for season 20.)
Joe Jonas recounted that it was at the most picturesque setting, at the Fleetwood Mac show at Madison Square Garden when he found out. They were playing Landslide and Joe learned that Nick was going to be a judge on The Voice. Joe felt jealous that he cried his eyes out.
He was super happy for his brother but also bummed because he really wanted the gig. Kevin revealed that Joe had previously served as a judge on the Australian version of The Voice for one season in 2018. "So he was like, 'I did my time there — I should do it here,'" Kevin reasoned.
As Joe Jonas himself explained: "I just enjoyed the job, so I was like, what the f***? But he crushed it and, you know, it was great."
Wished Success
At the same time, Kevin could relate to having mixed feelings regarding the solo successes of his younger brothers.
Although Nick has had success with his own singles such as "Jealous", and Joe with "Cake by the Ocean" as part of the music group DNCE, Kevin was mostly out of the spotlight during the band's hiatus between 2013 and 2019.
Kevin said that he was so happy that the success was happening for one of them but he wished it was for the three of them.
Read More News
Photo Above is From Instagram
Related Posts