Sherlock star Benedict Cumberbatch's £3.5 million home was under attack by a fish knife-wielding chef while Cumberbatch and his family were inside, a court has heard. The 35-year-old intruder Jack Bissell kicked his way into the front garden of Cumberbatch's home in North London.
Bissell shouted threats at Cumberbatch before ripping an intercom off a wall. Bissell, who is a former chef de partie at Mayfair's five-star Beaumont Hotel reportedly shouted at Cumberbatch that he has moved 'here' and hoped it (his house) burned down.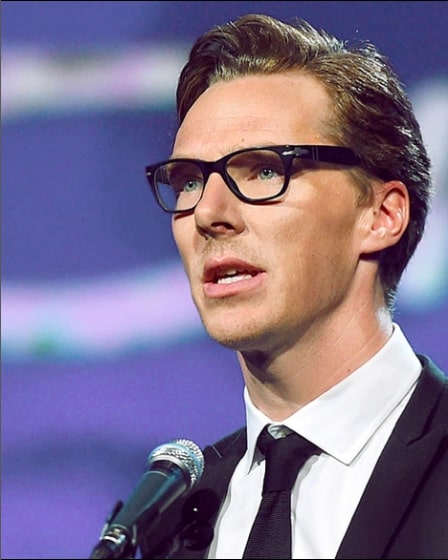 Bissell shouted threats at the family
The 46-year-old actor and his wife Sophie Hunter, 45 together with their three young kids could hear abuse being hurled from inside the house.
Bissell then pulled out one of the family's plants and threw it at the garden wall. The former chef then spat at the intercom and prised it loose using the fish knife.
Daily Mail reported that Bissell left the scene but was arrested after police found his DNA on the intercom.
Luckily it never went further
The chef Bissell was fined £250 (US$308) and given a three-year restraining order. According to a source, naturally, all of Cumberbatch's family were absolutely terrified and thought that Bissell was going to get in and hurt them. Luckily it never went that far.
Nevertheless, the actor and his wife are said to have suffered "many sleepless nights" since the incident occurred.
The court heard that Bissell told a local shopkeeper that he planned to break into Cumberbatch's house and burn it to the ground.
Sleepless nights
The insider explained: "Benedict and Sophie have had many sleepless nights since worrying that they may be targeted again.
"The fact that it was a targeted intrusion makes it a lot more scary."
It is not the first time the actor has been under attack. While filming in South Africa in 2004, he was kidnapped by a gang of six men, and convinced them not to lock him in the boot of a car.
Read More News
ChatGPT bungles defense of lawyer
The photo above is from Instagram