Reality star Kim Kardashian recently revealed that her mother, Kris Jenner, had a secret to parenting: a daily glass of vodka. She talked about the challenges of raising children and praised her mother for successfully bringing up six children with distinct personalities.
In an interview with Vogue Italia, Kim expressed her respect for her parents and marvelled at what Kris Jenner had gone through. When she asked Kris how she managed the chaos of raising her and her siblings, Kris simply replied that she had her vodka at 5 o'clock every day.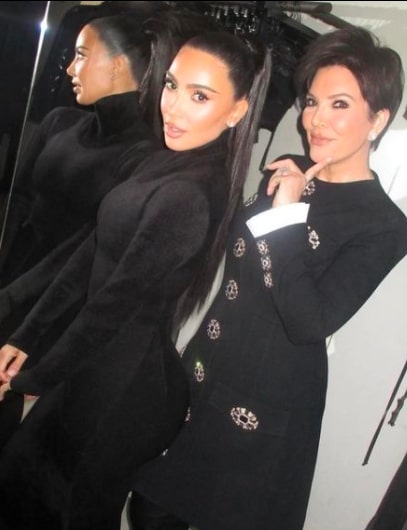 Challenges of parenthood
Kim, who shares four children with her ex-husband Kanye West, acknowledged the difficulties of being a single mother but expressed gratitude for the help she receives. Despite having assistance, she recognizes that her children primarily want their mother to solve their problems and expects her to have everything under control.
Co-parenting with her ex has not always been easy for Kim, as she has had to deal with his public outbursts targeting her family and parenting choices.
Co-parenting is not easy
Kim filed for divorce from West, who is referred to as the "Heartless" rapper, in February 2021. The couple had been married for seven years. As part of their separation, they agreed to share joint custody of their four children: North, 10 years old, Saint, 7, Chicago, 5, and Psalm, 4.
She shared that she tries not to show too much emotion in front of her kids when she is upset, but rather explains the situation in an appropriate manner. Kim emphasized the importance of being a positive example for her children, citing her parents and Caitlyn Jenner as role models in her own upbringing.
Read More News
SOON TO WATCH: MMA fight between Sen. Markwayne Mullin and union boss Sean O'Brien
The photo above is from Instagram