Makeup mogul Kylie Jenner said that it is a "misconception" that she did extensive plastic surgery. She said that aside from insecurities about her lips, the mother-of-two has always been confident about her looks.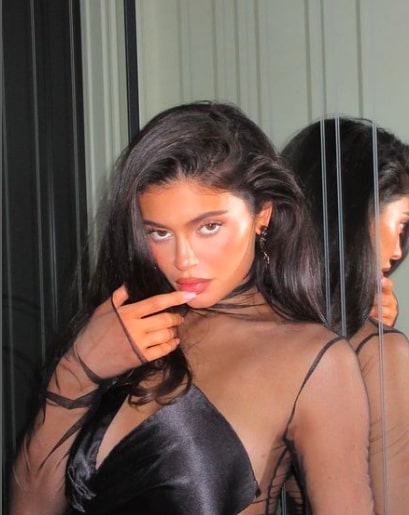 In an interview with Hommegirls, she shared about her relationship with her lips and beauty and said that she never regretted getting lip fillers.
Most confident person in the room
"I think a big misconception about me is that I've had so much surgery on my face and that I was some insecure person, and I really wasn't!" Jenner said. "Yeah, I love full lips and wanted full lips, but growing up I was always the most confident person in the room."
Fan of fillers and surgery
After telling fans on social media, "I got rid of all my filler" in 2018, the star was back at it a year later, telling Paper Magazine she was a filler fan.
She confirmed, "It's fillers. I'm not denying that."
Fans took to Reddit where they were adamant she has had more surgery particularly on her jaw and lips.
Fans reacting to Jenner's looks
One person wrote: "What in the filter-plastic surgery is going on here?"
Another commented: "Either filler or implants in that jaw?", while a third added: ""Always overdoing it."
A third person said: "Damn, does she chew rocks with that Prince Charming jaw?" while a fourth wrote: "Give us BORING. Give us PLASTIC."
Jenner, who shares a 5-year-old daughter, Stormi, and 1-year-old son, Aire, with Travis Scott, says motherhood has made her look at herself differently.
"I see my features in my daughter and my son now, but you know, my daughter looks like me. I get to see my beauty in her, and it's made me love myself more for sure."
Read More News
Photo above is from Instagram