The Los Angeles County medical examiner's office has revealed that Lisa Marie Presley, the sole offspring of rock 'n' roll icon Elvis Presley, passed away due to a bowel obstruction.
Adhesions created after undergoing weight-loss surgery several years ago caused the obstruction.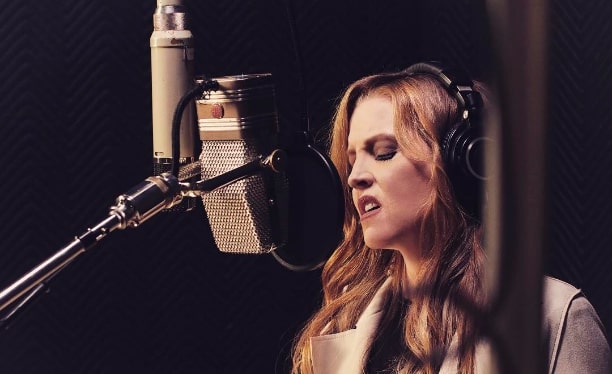 Lisa Marie last seen at Golden Globes
The 54-year-old singer passed away after being swiftly transported to a hospital in California on January 12.
Lisa Marie Presley was last seen at Golden Globes just two days before her death.
Upon Presley's passing, local authorities disclosed that emergency responders had been dispatched to her residence in Calabasas, where they discovered her in cardiac arrest. The medical examiner's office subsequently determined that she died of natural causes, attributing the cardiac arrest to a "small bowel obstruction."
Complications after surgery
A small bowel obstruction occurs when the small intestine becomes blocked, sometimes due to factors such as colon cancer, medications, or adhesions (scar tissue) formed after surgeries.
Certain conditions that cause inflammation in the intestines can also lead to such obstructions. In the singer's case, the report specified that the adhesions were a consequence of the bariatric surgery she underwent several years ago, which is known to carry this type of long-term complication.
Dr. Angelique Campen, an emergency room physician at Providence Saint Joseph Medical Center in Burbank, California, mentioned to CBS, the BBC's US partner, that deaths resulting from small bowel obstructions are uncommon. Typically, patients in such situations experience considerable pain and are usually admitted to the hospital.
Presley, who was a singer and songwriter, was ultimately laid to rest beside her son Benjamin Keough, who tragically committed suicide in 2020.
Legal dispute over will 
Following her death, Presley's mother, Priscilla Presley, contested the validity of the will, asserting that she was unaware of a 2016 amendment that removed her as a trustee overseeing Lisa Marie's estate.
Instead, the amendment named Benjamin Keough and a daughter named Riley, both from Lisa Marie's first marriage to Danny Keough, as co-trustees. The legal dispute was resolved in May, but the specific details were not disclosed publicly.
Lisa Marie Presley, born in 1968, followed in her father's footsteps and released three albums throughout her lifetime. She was also famous for her high-profile marriages to Danny Keough, Michael Jackson, Nicolas Cage, and Michael Lockwood.
Read More News
Brad Pitt-Angelina Jolie legal battle over Château Miraval heats up
The photo above is from Instagram