Nicky Hilton is proud that her older sister is doing well as a first-time mother. The fashion designer told Page Six exclusively at the 2023 Women in Film pre-Oscars party in Hollywood, Calif., Friday night that Paris was made to be a mum.
However, Nicky Hilton, 39, takes credit for one very important part of that.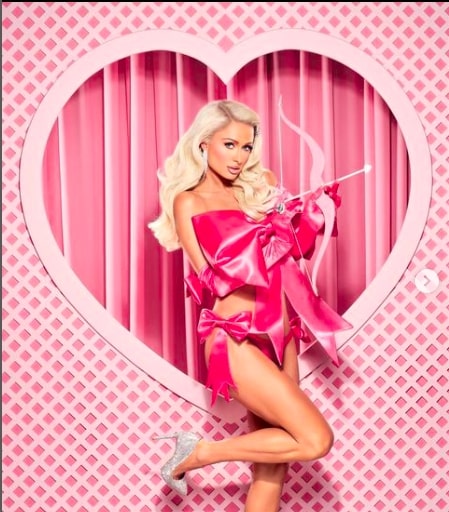 Nicky Hilton Taught Paris About Diapers
"I taught her how to change a diaper," she made sure to note.
Nicky Hilton — who shares daughters Lily-Grace, 6, and Teddy, 5, and an 8-month-old son with her husband, James Rothschild — went on to gush over her newest nephew, Phoenix, saying she had "just left him" before heading to the star-studded soirée.
"I'm obsessed with him," she shared.
Speaking to People recently about Paris: "She is on cloud nine. She is such an incredible mother. She was born to do this, and I'm just so happy for her."
Nicky hopes her kids will be close to their little cousin once they finally get to meet him.
She added: "I'm just so excited for all the cousins and babies to be together. They haven't all met yet. When my kids have spring break in a few weeks, they're going to come here and meet their new cousin."
Paris has plans for more children
Paris recently revealed she has undergone further IVF treatment in a bid to have a second child – and she wants the baby to be a girl.
In an interview with Glamour magazine, she explained "We've done it [the IVF process] seven times… I have all boys [embryos]. I have 20 boys."
The socialite then revealed the latest round of IVF took place earlier this year and they are waiting to see if it has been successful.
Paris added: "I just went through the process again a month ago, so I'm waiting for the results to see if there's any girls."
Paris, 42, and her husband, Carter Reum, secretly welcomed their first child together via surrogate in January.
The following month, the "Simple Life" star revealed that her loved ones didn't know she and the venture capitalist, also 42, were even expecting when they went to the hospital to meet their bundle of joy.
"My entire life has been so public," Paris explained to Harper's Bazaar.
"I've never had anything for myself. We decided that we wanted to have this whole experience to ourselves."