Socialite Paris Hilton has revealed the name of her and Carter's Reun's baby boy on her This Is Paris podcast on Wednesday, February 22, 2023 via E! News.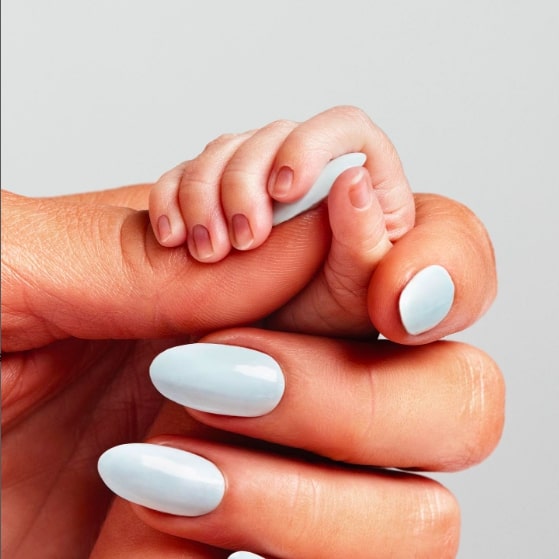 "My beautiful baby boy's name is Phoenix Barron Hilton Reum," she said. "And Carter and I are so proud to welcome him into the world."
Paris Hilton and Carter Reum are proud parents to Phoenix
She went on to say, "I've been preparing my children's names for years and years," adding that the name Phoenix also represents "hope, rebirth, and metamorphosis."
Phoenix has a few good pop culture allusions, but more importantly, Phoenix represents the birth of flames out and then rises from the ashes to soar anew.
She said she wanted her son to understand that success and failure repeat themselves throughout our lives, and that this fact should inspire enormous optimism for the future.
The baby's middle name is Barron after Paris' grandfather
'Even when the past is painful and the present seems to have fallen to s**t, it's weird how two ideas that are so different, so completely opposite, can coexist like that. But they do. Freedom and suffering, joy and sorrow, love and loss. So his name is Phoenix Barron Hilton Reum.
'And his middle name is Barron after my grandfather Barron Hilton, he was always my mentor and I looked up to my grandfather so much and we were so close and I miss him everyday so I really wanted to honor him by having his name in my first son's name.
'So there you go, my beautiful baby boy's name is Phoenix Barron Hilton Reum and Carter and I are so proud to welcome him into the world.'
Hilton surprised her Instagram followers with a photo of her baby boy's hand on Jan. 25 after welcoming him via surrogate.
"You are already loved beyond words 💙," the "Simple Life" alum wrote.
The socialite's celebrity pals congratulated the couple
Hilton's celebrity friends flooded the comments section with supportive messages.
"a BABY!!!!! congratulations," Chrissy Teigen gushed, while Kim Kardashian wrote, "So happy for you guys!!!"
The new mom's sister-in-law, Tessa Gräfin von Walderdorff, added, "So beautiful! Welcome to the world our beautiful baby!!"
Nicky Hilton, meanwhile, welcomed her sister to motherhood in a post of her own.
"So so incredibly happy for youuu! 🥰," the fashion designer, who shares three children with husband James Rothschild, wrote. "It's the most beautiful ride. There is no greater love. You are going to be the best mommy. What a lucky boy! 💙."
Hilton began dating Reum in December 2019. The entrepreneur proposed to the hotel heiress in February 2021, and they married in November of that same year.
Related Posts