Most people get teary-eyed when watching Nicholas Spark's A Walk To Remember. One of them included Mandy Moore's husband, Taylor Goldsmith when he watched the 2002 movie for the first time.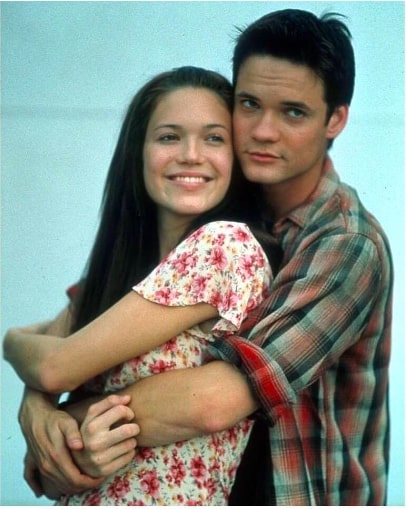 "Just finished Walk to Remember. Jesus. Haven't cried like that since This Is Us," the Dawes frontman, 37, wrote to his wife via text message. Moore, 39, shared a screenshot of the exchange via her Instagram Story on Wednesday, April 19.
Taylor Goldsmith Felt Touched
Mandy Moore — who played Jamie Sullivan in the coming-of-age film — simply replied: "Awwwwww … babe … sorry." She captioned the screenshot: @Taylordawesgoldsmith just watched #awalktoremember for the first time. ?"
In the past, the actress told Us Weekly that she'd "never pushed" Goldsmith — whom she wed in 2018 — to watch the romantic drama.
"Maybe one day … we'll wait, and we'll watch it with our kids or something," she said in January.
The impact of the film 20 years later
Mandy Moore reflected on the lasting impact of the film "A Walk to Remember," which celebrated its 20th anniversary in 2022.
The movie, based on the Nicholas Sparks novel of the same name, tells the story of high school teen Jamie Sullivan, played by Moore, who falls in love with resident bad boy Landon Carter, played by Shane West.
Moore expressed surprise at how much resonance the story still has after two decades, and she and West are still friendly and keep in touch.
West also had nothing but praise for Moore, saying that not only was "A Walk to Remember" a wonderful experience, but it also gave him the chance to fall for the "absolute gem" that Moore is.
Moore's smile, energy, and heart all make her irresistible, according to West. In the film, Sullivan reveals that she has a terminal illness, adding an emotional weight to the story that has resonated with audiences for years.
Read More News
Photo above is from Instagram