Just less than three weeks before his mother's death, Ike Turner Jr., the son of the late Tina and Ike Turner was arrested last month in Texas on multiple drug charges.
It was reported that Ike Jr., aged 64, was apprehended on May 6 in Alvin, Texas, for crack cocaine possession and tampering with evidence.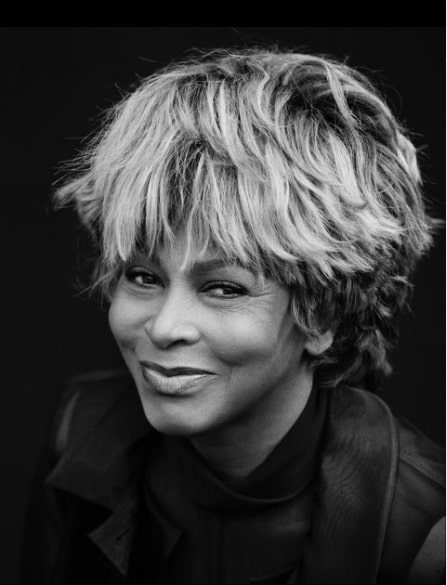 Tina Son Ike Jr. tried to eat the drugs
According to authorities, he attempted to ingest the drugs before the officers could seize them.
Ike Jr. has not been able to post the $70,000 bail and is currently held at the Brazoria County Detention Center in Angleton, Texas. Another individual, Jessica Salinas-Esquivel, who was a passenger in the vehicle with Ike Jr., was also charged with meth possession. On May 24, Tina passed on at her Switzerland home at the age of 83 after battling several illnesses.
Ike Jr. was adopted by the famed singer after being welcomed by Ike Turner and his ex-wife, Lorraine Taylor.
In the incident on May 6, Ike Jr. was initially pulled over for an equipment violation in his vehicle, a white 2013 Ford Fusion, specifically a broken headlight or taillight.
During a search of the car, police observed Ike Jr. attempting to consume the drugs found, which amounted to 1.7 grams of crack cocaine and 0.7 grams of methamphetamine. Additionally, he had an unrelated outstanding arrest warrant prior to the incident.
Musical career 
Similar to his parents, Ike Jr. has pursued a career in music. He is a member of the tribute band The Love Thang Band, performing alongside singer Sweet Randi Love. Ike Jr. also earned a Grammy for his work with his late father, Ike Turner, on the 2006 album "Risin' With The Blues," which won the award for Best Traditional Blues Album.
In an interview in August 2018, Ike Jr. disclosed that he had not spoken to Tina for nearly two decades and defended his father's reputation regarding domestic violence allegations. He stated that he hadn't interacted with his mother since around 2000 and that Tina chose to distance herself from the past.
Read More News
Elon Musk claiming the word "CIS GENDER" is a slur and it WON'T be TOLERATED
The photo above is from Instagram