Recently, news reports say Shakira asked Cruise to stop flirting with her. He then praised her hips.
Since their meeting at the Miami Grand Prix, rumours of a potential romance between Shakira and Tom Cruise have been circulating.
The two were seen chatting and posing for photos together at the Formula 1 event in May. Reports suggested that Cruise showed a keen interest in the Colombian singer, even sending her flowers a few days later, as per Page Six.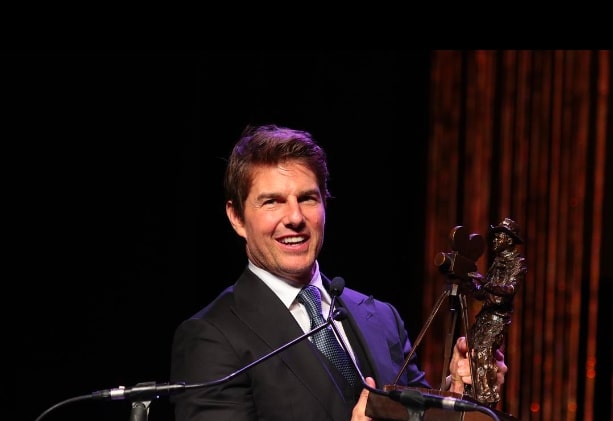 Nevertheless, insiders close to Shakira shared that the Waka Waka singer is not interested in pursuing anything beyond a friendship with Cruise.
Focused on Hips?
An insider revealed that Shakira is focused on her children and career, and she finds it amusing that people believe there is a romantic connection between her and Cruise. According to reports from Heat magazine, Shakira asked Cruise to stop flirting with her. He then praised her hips.
Despite the rumours, Tom Cruise appeared on Despierta America and spoke highly of Shakira, praising her talent and describing her and her family as lovely people. He expressed admiration for her work and affirmed that she is a good person. When the interviewer mentioned Shakira's famous song "Hips Don't Lie," Cruise responded without hesitation that indeed, her hips don't lie.
Romance not confirmed
In conclusion, while speculation about a romantic relationship between Shakira and Tom Cruise persists, sources close to Shakira have denied any romantic involvement, stating that she considers Cruise a friend. Cruise, on the other hand, has spoken positively about Shakira but has not confirmed any romantic connection either.
Shakira has been busy with her family. She left for her hometown after dropping her children in Spain and spent time with Lewis Hamilton. The singer went to Colombia to take care of her father after his critical brain surgery. After her divorce from Gerard Pique, Shakira was also allegedly romantically linked to Lewis Hamilton. It has been reported that both Cruise and Hamilton were actively pursuing the singer romantically.
Read More News
BLACK students receiving RECORD LOW scores for Math, diversity taking a WRONG turn 
The photo above is from Instagram