Bella Hadid is courageously sharing her health journey amid an ongoing struggle with Lyme disease. The 26-year-old model recently posted a series of images while discussing her health experiences over the years in a message on Sunday morning (August 6).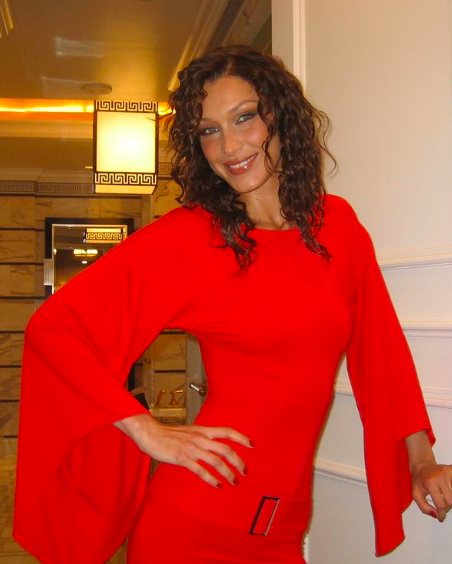 Following her sister Gigi Hadid's Instagram revelation that Hadid has been undergoing intensive treatment for the illness and was taking a break from her career to prioritize her well-being, Hadid has now decided to speak about her situation in her own words.
Motherly support
Hadid expressed gratitude to her mother for keeping her medical records, staying by her side, providing unwavering support, and, most importantly, believing in her throughout this ordeal.
She acknowledged the toll that the persistent health struggles and the pressure to excel in her work had taken on her. Despite being surrounded by blessings, privilege, opportunity, and love, she found herself in a state of confusion and illness. Hadid assured her followers that she is alright and they need not worry. She also emphasized that she wouldn't change anything about her journey, as it led her to the person she is today.
Staying strong vs Lyme
Hadid spoke of the painful yet beautiful ways in which the universe works, encouraging those who are struggling to believe that things will improve with time. She advised stepping back, staying strong, having faith in one's path, embracing authenticity, and trusting that the challenges will eventually fade away.
Reflecting on her journey of over 100 days battling Lyme disease and chronic illness, Hadid highlighted the profound perspective and gratitude she gained. Despite the agony she endured, the experience brought her new friendships, fresh perspectives, and a renewed mindset.
Gratitude
Hadid extended her appreciation to the supportive companies she collaborates with, her dedicated supporters, and those who checked in on her. She thanked her agents, Jill and Joseph, for their protective role. She also expressed deep gratitude to her exceptional doctor and the incredible team of nurses.
Concluding her message, Bella indicated that she will return when she feels ready and expressed her longing for her audience.
Read More News
How the Alpha woman is breaking barriers
The photo above is from Instagram